FAMILY FEAST 2023 AT DWS, PUNE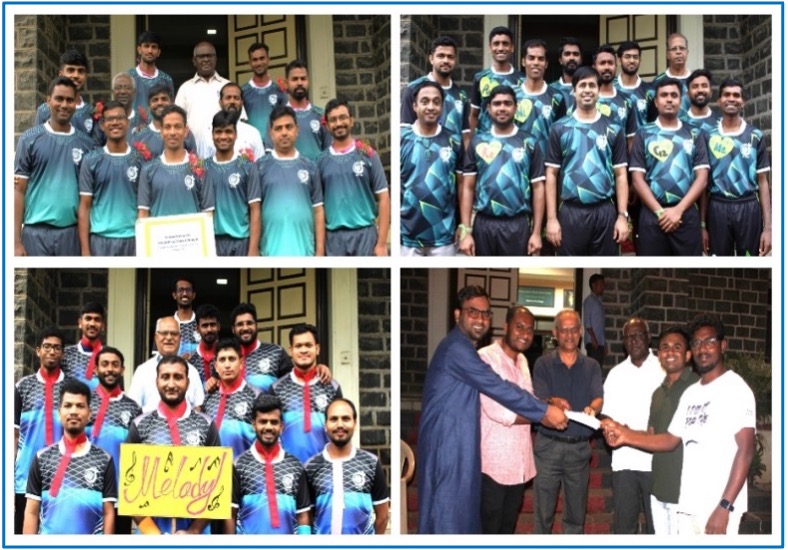 One of the much-awaited events of Divine Word Seminary, Pune, and in fact, for the SVDs is Family Feast, which is the long-run tradition of our society. This year, DWS Pune consciously organized its family feast on the 8th of September, the 148th foundational year of SVD to make the family feast very relevant and vibrant with the significant motto 'United by Heart, Bound by Spirit'. As per the tradition, the entire community was divided into three teams and their names were 'Symphony, Melody, and Harmony'. Each team had its colorful jerseys. Being the foundational day, the Morning Prayer and the Holy Eucharist were organized with greater solemnity.  The presence of the Arnoldus family added color to the solemnity. Bro. Vincent SVD was the guest of honor who addressed the gathering by narrating the importance of the family feast in SVD. Fr. Jesuraj, the patron of the family feast inaugurated the family feast in 2023. Fr. Gregory conducted a short prayer service in the afternoon highlighting the nativity of the Blessed Virgin Mother and our Society. The family feast days were filled with thrill and enjoyment, fostering integration, togetherness, acceptance, love, creativity, and belongingness.
The entire feast was organized meticulously and carried out very creatively by the Family Feast Organising Committee (FFOC). Till the end, the motto and tradition of the society were kept up and observed well. The presence and participation of the staff in the events were very commendable and appreciated. The hard work of the domestic staff during those days was unassuming. Fr. Johnny, the Vice-Rector concluded the family feast on the 10th of September. The festal dinner was arranged in front of the parlor for our confreres and sisters. The presence of Fr. Richard, the Vice Provincial of INM-province doubled our joy, who distributed the prizes and appreciated the entire community for celebrating the Family Feast meaningfully. At last, the winner of the family feast 2023 was given to the team Symphony. On the following day, an evaluation of the family feast was conducted and the whole community took part actively. The nostalgia and the outcome of the family feast 2023 are still alive and active in our hearts and minds.