DEI VERBUM COURSE: JULY -AUGUST 2023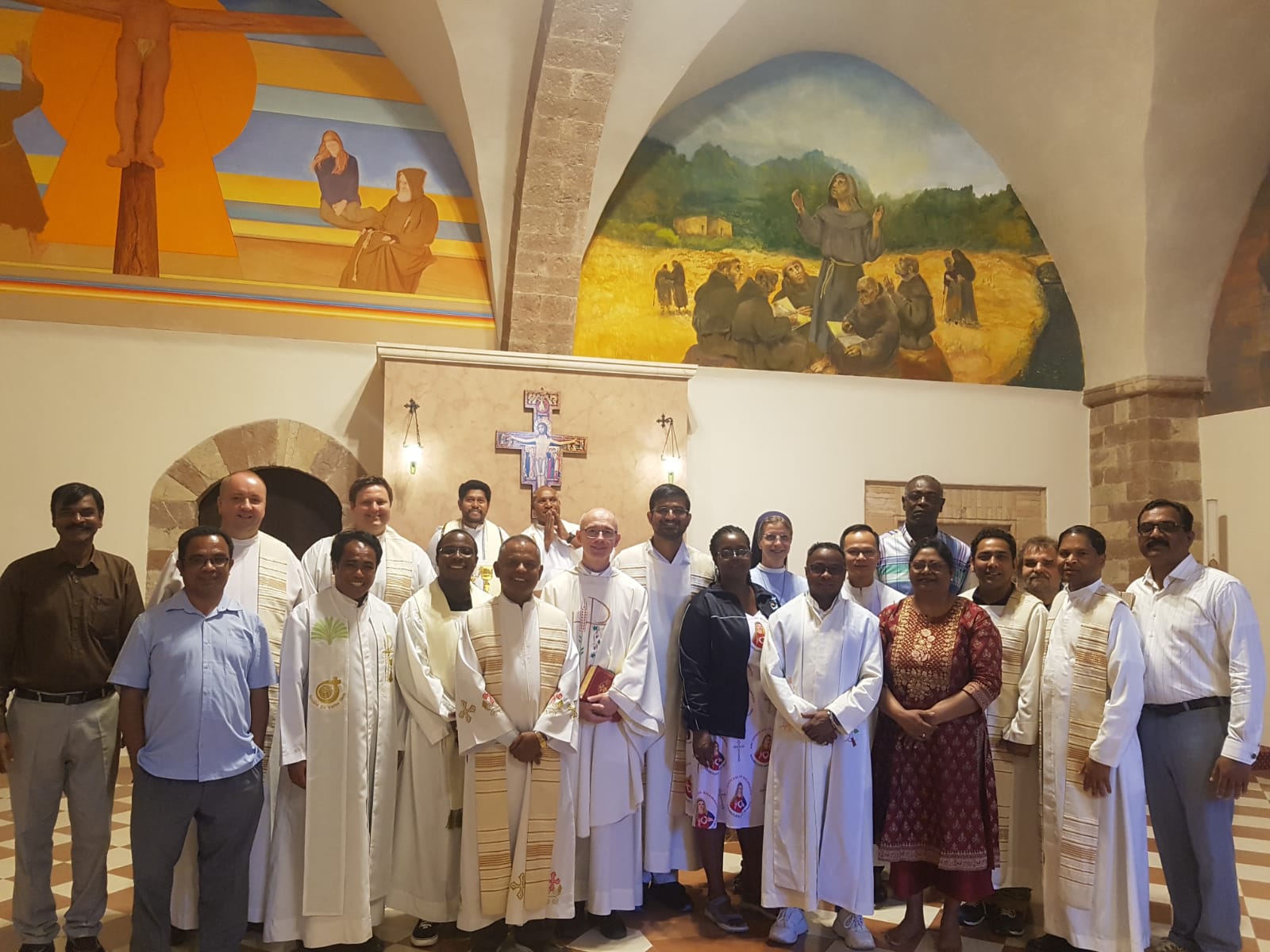 In the Eternal City of Rome, 23 participants came together at the beautiful place called Centro Ad Gentes Nemi, to participate in the Dei Verbum Biblical course on July 4, 2023. For me (Fr. George Mepurath) it was a dream come true to participate in the Biblical Program, to deepen my knowledge about the Bible and the Biblical stories. It was a great opportunity to renew my knowledge about books of the Bible I learned years ago. For me, this was a meaningful journey, revisiting the salvation history and how the faithful and merciful God walked with His chosen people. What touched me most was the meaningful experience I had, living together with the persons hailing from thirteen different countries. Living together with people of different cultures, and traditions, and those involved in various ministries enriched and made my stay more meaningful. Visiting various places of importance certainly deepened my faith and increased my awareness as to how blessed am I to be a member of the Society of the Divine Word. I am grateful to my provincial administration for permitting me to attend the Dei Verbum Course. All the resource persons were well qualified and their expertise and experiences imparted a great amount of knowledge and interpretation of the Biblical texts and biblical books. Lots of training and practice was given as to how to read, understand, and share the message of the Word of God in a more meaningful and practical way to the people today.
We also had the great opportunity of visiting various Churches and holy places in Rome, Assisi, monasteries in Subiaco, and Monte Cassino to name a few. These visits helped us to know the beauty, rich history, and spread of Christianity in Italy and Europe as a whole. The two-month-long program was in a way hectic but very much enriching for my life and ministry in the future. Being equipped with the deeper knowledge and understanding of the Bible and the salvation history, we were sent forth to our places of work and ministries, to bring the message of God's Kingdom and salvation to the ends of the earth.