First Death Anniversary of Rev. Fr. Sebastian Pottanani, SVD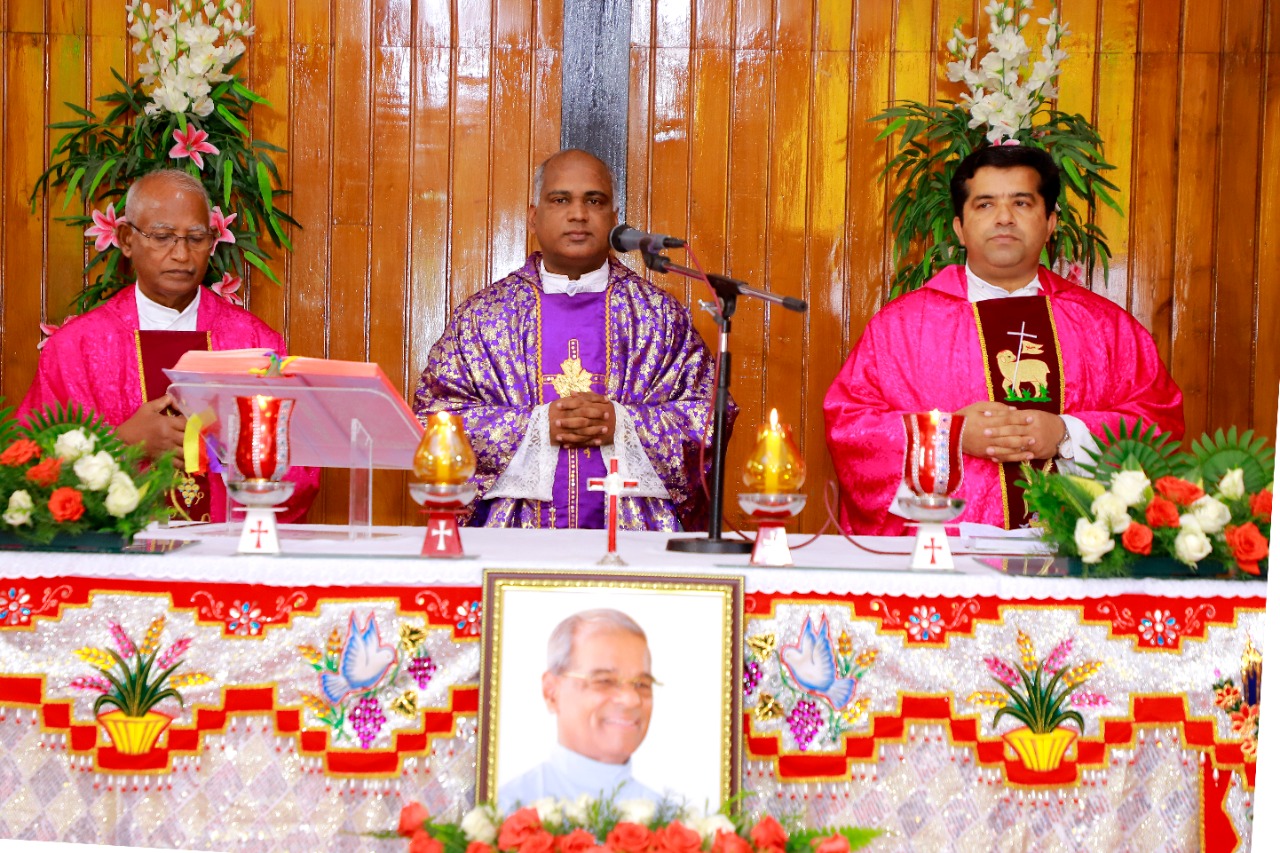 16th November 2021 was a memorable day for SVD Prarthana Niketan, Kaduthuruthy. It was the First Death Anniversary of Rev. Fr.Sebastian Pottanani, SVD who gave a vision and direction to SVD Prarthana Niketan for the renewal of families through Retreats and Counselling. His noble mission and fruitful service for transforming the families were commemorated during the Solemn Holy Eucharist celebrated at 11.00am. Rev. Fr. Justin Madathilparambil, Vicar General of Vijayapuram Diocese was the main celebrant. The occasion was graced by the presence of SVD missionaries and priests from neighbouring parishes, relatives of Fr. Sebastian, old and new team members of SVD Prarthana Niketan and our neighbours and well-wishers.
At the outset of the Holy Eucharist, Fr. Titus Thattamattathil SVD,             the present director of SVD Prarthana Niketan briefly flashbacked the significant moments of the ministry of Fr. S. Pottanani which started in 1978 and continued till 2008. During the 30 years of his zealous mission focussing on the Family Renewal, countless couples benefitted; they were healed of their wounds in their relationship with each other and their lives were renewed. The motto of Fr. Pottanani's Retreat and follow up programmes was: 'It is I, not my partner who has to be changed.'
Rev. Fr. Justin, the main celebrant gave an inspiring homily, exhorting priests/committed lay persons of their mission to become like Jesus, giving comfort, peace and healing to the wounded persons in the families, following the footprints of Fr. S. Pottanani. He encouraged the couples to be catalysts to change and renew the families and society.
Rev. Fr. Thomas Nelluveli, SVD, classmate of Fr. S. Pottanani and a veteran missionary in Botswana gave a short speech about Fr. Pottanani's life and mission, after which he dedicated the Retreat Hall to the memory of Fr. S. Pottanani. A small music video depicting the life and mission of Fr. Pottanani was also shown in the hall. Thereafter, Fr. Jacob Mulavarickal, the programme coordinator thanked everyone, fo